Dentist in Harrisburg, AR
When you visit our dental office, your smile is our top priority.
Dr. Armstrong and her staff are dedicated to providing you with the personalized, gentle care that you deserve. Part of our commitment to you includes providing information that will help you make more informed decisions about your oral health needs.
Erica Wood Armstrong, DDS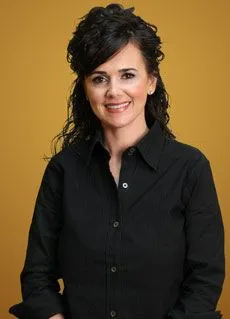 Erica Wood Armstrong, DDS is proud to serve Harrisburg, AR and surrounding communities with quality expertise and friendly care. Her ability to make anyone feel welcome when they arrive at the clinic has been long derived from her local upbringing.
Prior to becoming a dentist, Dr. Armstrong spent several years as a dental hygienist. This experience along with her wonderful charm and friendly demeanor allow her to care for her patients with comfort and ease.
Education
Completed BS degree at the University of Arkansas for Medical Sciences in Little Rock, AR
Completed DDS degree at the University of Tennessee in Memphis, TN
Memberships
American Dental Association (ADA)
Arkansas State Dental Association (ASDA)
American Business in Dentistry Association
Enjoys
Spending quality time with family, running, and weekend summers at the lake
---

Our Staff
Tammy Hinkle - Treatment Coordinator

Tammy has been a dental assistant for over 16 years. She has excelled in this field because of her commitment to patients, as well as her ability to calm fears, answer questions, and create a comfortable, caring atmosphere.

She and her husband Phil, have four children, Wendy, Cody, Jared, and Kristen. Being outdoors with her family is what she enjoys most.
Tara Williams - Dental Hygienist
Tara is a graduate of UAMS where she obtained her Bachelor of Science degree in 2005. As our hygienist, Tara's main focus is on preventing and treating periodontal infections. Her gentle chairside manner and clinical skill enable her to properly care for patients, while at the same time building one-on-one relationships with them.

Tara takes great pride in educating and maintaining healthy smiles and has a unique rapport with the smaller ones. Tara and Sy have two little ones of their own, Gentrye and Ross.

Tara enjoys watching the Hogs but her greatest joy is being a mom.